Learn which data you can log to monitor your habits.
Wellics™ offers you the ability to log your wellness data daily and gain awareness about the patterns you follow (even without knowing it). This will help you change your habits and make choices toward a more balanced lifestyle.
With a long list of standard wellness metrics, you will be able to track your progress. The table below presents all available Wellics™ metrics, their importance and link to well-being along with the method that their data can be captured by the Wellics™ platform.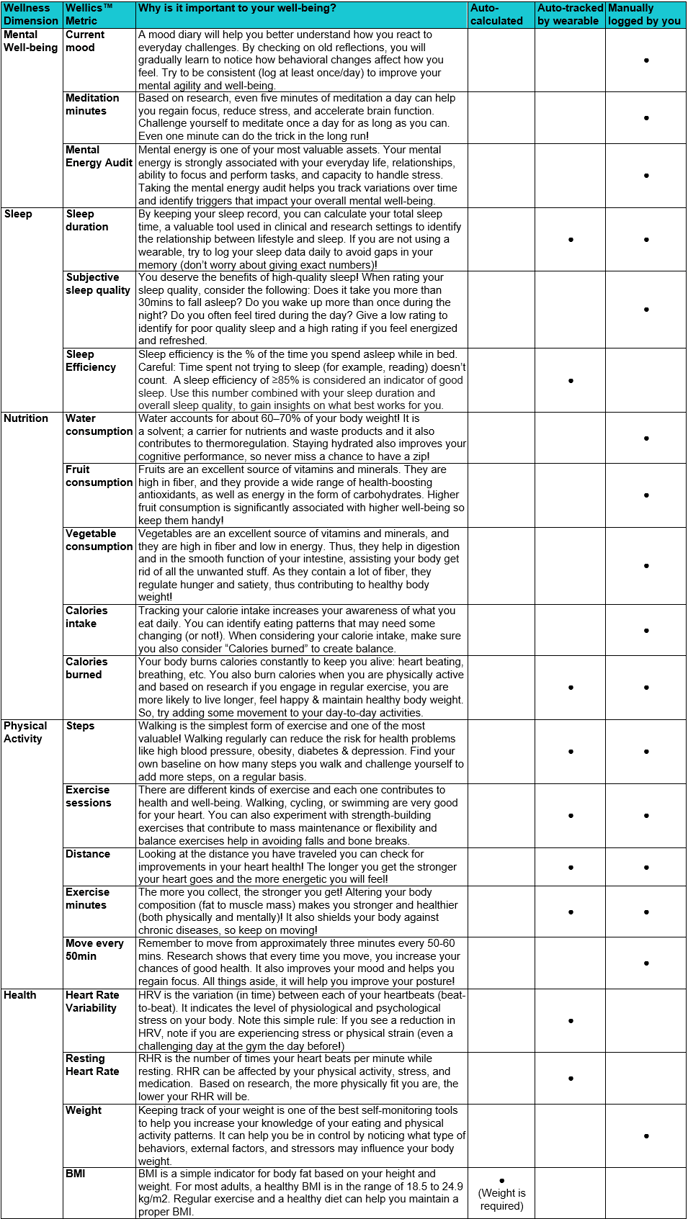 Please note:
Each wearable tracks a different set of metrics, so even if you have connected your wearable, you may not see all of the above auto-tracked metrics. Read here to learn which data may be collected per provider.