Corporate Welfare Certification Programs are courses that train HR, business leaders, and other workplace health managers on best practices for managing a successful wellness program.
In a standard certification course, you can expect how to structure a health program, ensure its long-term success, improve participant health, and generate ROI.
Top 10 Corporate Wellness Certifications
If you are an HR professional or a business leader interested in improving your employees' health, it is helpful to get training to learn effective strategies. Here are some employee wellness certifications:
The Corporate Health & Wellness Association offers a digital course for all those interested in well-being, especially corporate well-being professionals. Engage your employees with strategies to increase productivity, reduce costs, and promote an ideal corporate culture.
Learn directly from the executives of the world's most recognized companies and find out what works and what doesn't. Become a corporate welfare specialist.
NCQA Accreditation / Certification for Welfare and Health Promotion focuses on the services that employers most want and health plans expect and that consumers expect. It provides a framework for organizations to implement industry best practices and evidence-based methods that have been shown to support health and improve outcomes.
Standards help health and well-being organizations identify gaps that need to be addressed and align their services with those requested by potential contractors.
Welfare Coordinator Certificate, Workplace Health Certificate, Online Health and Welfare Certificate, Health and Welfare Coach Certificate, Welfare Training Programs, Corporate Welfare Certification Programs, Workplace Welfare Certificate, Certified Health Program Coordinator.
The National Wellness Institute was founded in 1977. Its purpose was to give health and well-being professionals access to the best educational resources available. In this way, these professionals can grow in business and personal life. These resources are accessible to any organization involved in the welfare industry.
The National Wellness Institute believes that learning never ends because there are constantly new developments and programs in this area. Therefore, professionals are encouraged to use the Institute's resources to provide continuing education that supports their success.
The International Association for the Promotion of Occupational is an affiliate of the prestigious American College of Sports Medicine. The mission of the IAWHP is to provide valuable information and services to health and well-being professionals in the workplace. This is achieved through educational activities and networking with other professionals.
The IAWHP online certification course teaches students the best ways to create scalable and maintained workplace health programs. This is a very interactive course that includes actual activities and audio presentations. If you pass the course and receive a certificate, you are qualified to keep your employees healthy.
You can create a healthy work culture that supports the idea of a healthy workplace. This increases the organization's overall productivity while reducing unnecessary costs due to wasted time or poor performance.
The certified corporate wellness program specialist title is the most sought-after of all the signs that wellness professionals strive for. The Corporate Health and Welfare Association has provided health and wellness education and certifications to more than 1.5 million health professionals worldwide.
Association members can interact with other members and receive in-service training on current methodologies for engaging employees in the business world and helping them become healthier and more productive. The Corporate Health and Wellness Association is a non-profit organization open to business-to-business professionals worldwide.
The National Society of Health Coaches has established certification programs for health coaches that use an evidence-based clinical model to guide students on health issues. In the United States, these programs are considered one of the most popular for students.
They are distinguished because other healthcare providers and doctors create them. Students who usually enroll in these programs are themselves doctors. They study a specific program related to their own experience and knowledge of the clinical environment.
Learning new skills and information from other doctors will help students become better doctors in health counseling. In this way, they can apply evidence-based practices to their clients, not just theoretical ones.
The Global Center for Healthy Workplaces offers two certification options:
Individuals: GCHW offers online workplace-wide training courses for occupational health professionals, HR managers, salespeople, and students on various topics related to the successful implementation and evaluation of workplace health programs. Asynchronous (at your own pace) training modules are only delivered online, and you will be awarded a Certificate of Competence - GCHW.
Organizations: GCHW also awards the Global Healthy Workplace Certificate, assessing the organization's commitment to providing comprehensive health and well-being support to employees on various factors, including health and safety, mental well-being, senior management commitment, and employee ability to affect the design of the program.
The National Strength and Conditioning Association is committed to training health professionals specializing in strength and conditioning. These professionals offer services that help other people find out how strong they are.
NSCA offers four specific certification programs for current and future healthcare professionals. The first is, of course, the Certified Power and Conditioning Program. Other programs available include a Certified Special Population Specialist, an NSCA Certified Personal Trainer, and a Tactical Force and Conditioning Assistant. The latter is designed for professionals who want to train law enforcement and military personnel in force and conditioning.
Strong academic background, work experience, and commitment to continuous professional development in health matters. The CWP (Certified Wellness Practitioner) credential is awarded to individuals with multiple disciplines and backgrounds, such as health promotion, counseling, wellness guidance, nutrition, social work, nursing, workplace welfare, public health, education, etc.
The Certified Corporate Wellness Specialist is a pioneer in employee benefits for your organization - both managers and colleagues love them. CCWS is a wellness champion trained by leading employers, including L.L.Bean, LinkedIn, PepsiCo, Delta Air Lines, Wawa, Gallagher, Baylor College of Medicine, Cedars-Sinai, and many other best practices.
Become a Certified Corporate Wellness Specialist and instantly access training and job titles that differentiate corporate welfare champions with them.
Conclusion
Working is fun and very rewarding. But along with that, taking care of employees' well-being is also imperative. Companies with health certificates can boost your career and provide the additional training and information you need to be a prominent health professional. So choose your health experts wisely.
Do you want to add any other corporate health and wellness certificates to the above list? Please drop your thoughts in the comment section.

Originally published May 16, 2022 - 9:28 AM, updated June 17, 2022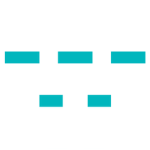 Wellics Team
The Wellics team comprises people from different backgrounds who share the vision of a world with employee well-being as the top priority for organizations. They are certified corporate wellness specialists or employee wellness ambassadors with expertise in various dimensions of well-being such as Sleep, Nutrition, Physical Activity, Fitness, and Mental Health.