In today's fast-paced workplace, supporting the health and wellness of your employees is crucial. And integrating technology into your strategy makes it easier to achieve–and more effective. Read on to learn how you can leverage tech to offer a successful corporate wellness program that supports your staff and benefits your entire organization.
What is Corporate Wellness and What Are the Benefits?
Corporate wellness refers to the health and wellness of employees, supported by programs that provide health education, lifestyle tips, and employee engagement initiatives.
Corporate wellness programs have been shown to help reduce absenteeism, increase productivity, and improve employee morale…not to mention, bring employers as much as a six-to-one return on investment (ROI), according to Zippia's research.
Employees who are physically active and focused on their personal well-being have lower stress levels and lower risk of getting sick or developing serious health issues like heart disease, diabetes, and cancer. That means less time off, less utilization of healthcare services, and better dedication to your organization's mission. And you can maximize these benefits by using tech in a number of ways.
Leveraging Wellness Tech: How to Support Your Staff's Health
Technology has the power to revolutionize the way organizations approach employee health and wellness. Here are a few ways to incorporate wellness tech into your organization to create a program both employees and management love.
Wearable Fitness Trackers
Fitness trackers, such as Fitbit, Garmin, or Apple watches, have become increasingly popular over the past decade. In fact, about one in three British citizens has one, so some of your employees probably do, too.
These devices allow users to monitor their fitness activities, including steps taken, flights of stairs climbed, and calories burned. By incorporating these devices into your corporate wellness program, you'll make it easy for employees to have some friendly competition with one another in order to earn company bragging rights or tangible rewards.
You can encourage physical activity in the workplace by subsidizing fitness trackers for employees and their partners, or by utilizing a corporate wellness platform that connects to these devices. In doing so, you'll incentivize healthy behaviors by rewarding employees who meet certain activity goals, dramatically boosting wellness in the workplace.
Gamification, Incentives, and Rewards
Gamification is a strategy that combines technology and game-playing to motivate and engage participants in achieving their goals. You can create any game or competition rules you'd like, offer rewards that make sense in your environment (such as a pizza day, extra break, or award medal), and encourage employees to cheer each other on individually or in teams.
Gamification, incentives, and rewards are excellent motivators. They inspire employees to win challenges related to losing weight, eating healthier, or reaching measurable fitness goals.
You can promote a positive, wellness-oriented culture by implementing a gamification strategy and monthly or quarterly incentives. With the camaraderie and feedback these friendly competitions generate, employees have more motivation to prioritize wellness and achieve their goals.
Wellness and Fitness Apps
Apps are one of many tools available to help employees monitor their health. Mental health apps, such as Headspace and Calm, feature proven meditation and mindfulness techniques, while food tracking and nutrition apps allow users to monitor their caloric intake and the nutritional value of the food they consume.
You can utilize these apps as part of your corporate wellness program to encourage healthy lifestyle behaviors and support your employees in becoming the best versions of themselves–and, thereby, more productive employees.
Program Analytics
You can even utilize technology to analyze the success of your corporate wellness program and its effects on your organization. Analytics tools can help you identify specific aspects of your wellness program, track employee engagement, and determine your return on investment (ROI).
Some corporate wellness platforms have analytics built in, allowing you to measure employee engagement and track specific metrics, such as:
Employee retention and turnover rates

Absenteeism and presenteeism

Job performance
Best Corporate Wellness Programs
Here are some of the top corporate wellness platforms to consider:
1. Wellics
Wellics is a corporate wellness platform that helps organizational leaders motivate their employees to adopt healthy lifestyle habits through expert-led education. The platform uses a Wellness Index (featuring a score from 0 to 100) to provide employees with real-time snapshots of their well-being and how different lifestyle habits affect their health.
With a robust selection of wellness-monitoring parameters, including physical activity, nutrition, sleep, work environment, and mood, employees can track their progress using various app and wearable device integrations. Wellics also offers an educational system consisting of four modules with weekly video guidance from experts to facilitate behavior change.
Additionally, the platform incentivizes employees to adopt a culture of well-being through a rewards system. With extensive administrative features, including custom metrics and well-being index monitoring, organizations can easily measure the impact and ROI of their corporate wellness program.
2. Virgin Pulse
Virgin Pulse is a health and wellness platform for larger corporations that provides tools and resources to help companies improve employee engagement through optimizing health and well-being. The platform offers personal support, a partner ecosystem, and a customer relationship management (CRM) platform to keep track of participants' needs.
With a focus on health outcomes, Virgin Pulse offers gamification to promote behavior change, as well as personalized recommendations to help employees improve their health. While there is limited information on implementation and training on their website, the platform is highly data-driven, allowing organizations to gain insight into program effectiveness and improve ROI.
3. Wellable
Wellable is a corporate wellness platform that provides challenges, education, classes, and incentives to encourage employee health. It collects data and analytics on user activity and results and offers an on-demand library of wellness services, as well as partnering with ThrivePass, a company that helps organizations create Wellness Savings Accounts.
Wellable has a customizable platform and offers 24/7 live support, although whether it provides analytics is unclear.
Support Your Employees with Corporate Wellness Technology
As an organizational leader, you can harness the power of technology to create a successful corporate wellness program that benefits both employees and your organization, as a whole. And with corporate wellness platforms like Wellics, it's easier than ever before.

Wellics offers the most comprehensive, easy-to-use, and affordable corporate wellness solutions out there. By offering an intuitive and accessible platform with personalized features, this platform helps give your teams the tools they need to improve their well-being. You can even track key business metrics and see the impact of your corporate wellness program on the organization, right on the platform.
Integrated with the latest technology, Wellics can provide you with a corporate wellness program that not only improves employee health but boosts productivity, engagement, and organizational performance.
Book a demo to learn more about Wellics today.

Sources: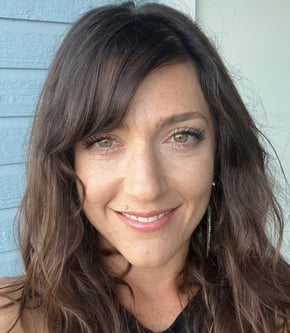 Carrie Solomon
Carrie Solomon is a freelance health writer, web copywriter, and passionate wellness enthusiast. She's on a mission to help organizations everywhere educate, engage, and inspire their audiences to make the world a healthier, happier place.