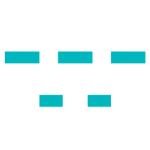 The Wellics team comprises people from different backgrounds who share the vision of…
We are excited to announce that Wellics will be participating at the upcoming HR Summit & Expo 2023, the biggest HR event in the Middle East. HRSE will be held on 24 - 25 October 2023, and Wellics will be exhibiting at booth D24.
Empowering tomorrow's workforce, today

This year's HRSE is themed "EMPOWERING TOMORROW'S WORKFORCE, TODAY." The event will bring together HR professionals from across the region to discuss the latest trends, challenges, and opportunities shaping the future of work.
Join Wellics at Booth D24
Wellics invites you to join us at Booth D24, where we will be showcasing our groundbreaking platform that seamlessly connects employee wellbeing with organizational performance.
Here are some actionable steps you can take to learn more about Wellics and how it can help your business at HRSE 2023:
Schedule a demo. This is the best way to learn about the Wellics platform and its many features and benefits.
Bring your team. The more people who experience Wellics, the better. Wellics is a collaborative platform, and we encourage you to bring your team members with you so that you can discuss how Wellics can be used to support your organization's wellbeing goals.
Ask questions. Our team will be on hand to answer any questions you have about Wellics. We want to make sure that you have all the information you need to make an informed decision about whether Wellics is the right solution for your organization.


We look forward to seeing you there!

About HR Summit & Expo 2023
Empowering Tomorrow's Workforce, Today.

HR Summit & Expo is the Middle East's largest and longest-running event dedicated to exploring the latest HR trends, challenges, and opportunities that are shaping the future of work. With a focus on HR, technology, and the ever-evolving work landscape, this event promises to be a game-changer for businesses looking to optimize their human resources.

Experience inspirational keynote presentations, gain direct access to impactful HR solutions, foster genuine connections, and much more.
About Wellics: Pioneers in Employee Wellbeing
Wellics is a comprehensive digital employee wellbeing platform designed to elevate organizational performance. Our unique approach yields tangible results within just six months, with the benefits of a wellbeing-centric culture becoming evident as early as month three.

Our platform harnesses the power of machine learning algorithms, utilizing data from wearables and employee performance metrics to generate the Wellics™ Index (WIN). WIN comprises scores across four vital dimensions of lifestyle: sleep, mental well-being, nutrition, and physical activity. These four pillars form the bedrock of WIN, allowing organizations to promote and establish wellbeing as a core value while driving profound company transformation.

Constant monitoring of WIN and its wealth of data empowers Wellics to deliver unparalleled insights into employee wellbeing and lifestyle. This, in turn, enables companies to make informed decisions and implement interventions that have a positive impact on employee wellbeing and overall organizational success.

What sets Wellics apart is our structured micro coaching curriculum, delivered weekly and based on proprietary scientific content. This curriculum empowers HR departments to educate, motivate, inspire, and guide employees towards lifestyle redesign centered around wellbeing.

To foster ongoing engagement, Wellics offers a library of pre-designed challenges suitable for individual, peer-to-peer, or team participation. This flexibility allows organizations to tailor their approach to different levels of participation. Furthermore, our platform incorporates a rewards system that acts as an incentive for achieving sustainable wellbeing goals, aligning seamlessly with the overarching WIN strategy.

Wellics is designed for ease of use, requiring no technical expertise or coding skills. It effortlessly integrates with a wide range of wearable devices, ensuring flexibility and inclusivity. Additionally, Wellics places a premium on data privacy, security, and GDPR compliance, safeguarding your valuable information.

Our transparent and flexible pricing plans guarantee measurable results and a significant return on investment, reflected in your performance metrics and experienced by everyone on your team.

We invite you to visit Booth D24 at HR Summit & Expo 2023 to witness the future of employee wellbeing and organizational performance firsthand. Let Wellics empower your workforce to thrive, ensuring a healthier, happier, and more productive future. Together, we're shaping a brighter tomorrow for your organization.

Don't miss out on this opportunity to transform your organization's wellbeing culture.
See you at HRSE 2023!