In today's fast-paced work culture, employee wellness is increasingly important. Not only are healthy employees more engaged and productive on the job, but they also take fewer sick days. That's why fitness challenges have become a popular and effective way to promote wellness in the workplace.

Try these challenges to bring colleagues together, foster a healthy sense of competition, and create a positive work environment. You'll also motivate your team (and yourself!) to improve well-being, reduce the risk of chronic diseases, and make healthier choices–at work, and at home.
Fitness Challenge Ideas
Here are some fun and effective fitness challenge ideas to suit just about any organization and budget. You can hold a challenge monthly, and to encourage participation, offer rewards like social recognition, trophies, or healthy snacks to whoever is the most consistent or performs the best.

1. Deskercise Challenge. Encourage employees to take short exercise breaks throughout the workday, such as standing up and stretching or doing simple exercises at their desks. You can provide resources such as exercise posters or deskercise videos to help employees get moving.

2. Office Yoga Challenge. Yoga is an ancient practice that involves stretching and strengthening exercises and poses. It's been proven to help practitioners find balance, increase flexibility, strengthen muscles, and cultivate a sense of inner peace. Encourage employees to take a break from their desks to participate in a 10 to 30 minute office yoga session each day.

3. Fitness Class Challenge. Encourage employees to participate in fitness classes together, either during or after work hours. You can arrange for a fitness instructor to come on-site or offer discounted gym memberships to employees.

4. Step Challenge. Walking is a great low-impact exercise that boosts heart health, and organizing a step challenge is a great low-cost way to encourage your staff to get into better shape. Challenge your team to take a certain number of steps each day for a month, and use pedometers or fitness trackers to monitor their progress.

5. Plank Challenge. Planking is a fantastic core exercise that requires no equipment. Create daily goals for how long employees can hold a plank, increasing the length of time incrementally.

6. Walk or Bike to Work Challenge. It can be tough to fit an exercise routine into your workday. A walking or biking challenge is a simple way to encourage employees to exercise during a time they're normally sitting: their commute. Count miles and reward the employee who tracked the most, or simply count each trip and reward the employee who walked or cycled the most trips to and from work. If your team is remote, make it a morning workout challenge and reward the employee who's the most consistent about starting their day off with an energizing exercise routine.
7. Community Walk or Race Challenge. Get your team to participate in a community race or walking event. Reward employees who complete the event, or whoever finishes first.
Implement Successful Fitness Challenges with a Corporate Wellness Program
Implementing fitness challenges in the workplace is an effective way to promote employee health and wellness, which can lead to improved productivity and a more positive work environment. However, for busy organizational leaders, finding the time and resources to implement these challenges can feel daunting. That's where corporate wellness platforms like Wellics come in.
Corporate wellness platforms like Wellics makes it easy for managers to implement and track fitness challenges while offering a wide range of health and wellness education and lifestyle tips to boost employees' health. With customized metrics, you can track employee engagement, productivity, and the success of your corporate wellness program–all while supporting your organization's well-being and success.
Book a demo to learn more about how Wellics can help you implement monthly fitness challenges at your organization.

Sources: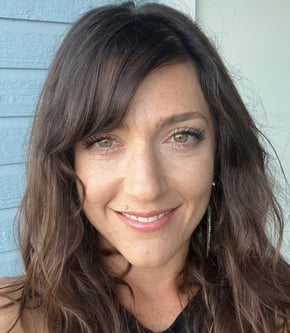 Carrie Solomon
Carrie Solomon is a freelance health writer, web copywriter, and passionate wellness enthusiast. She's on a mission to help organizations everywhere educate, engage, and inspire their audiences to make the world a healthier, happier place.