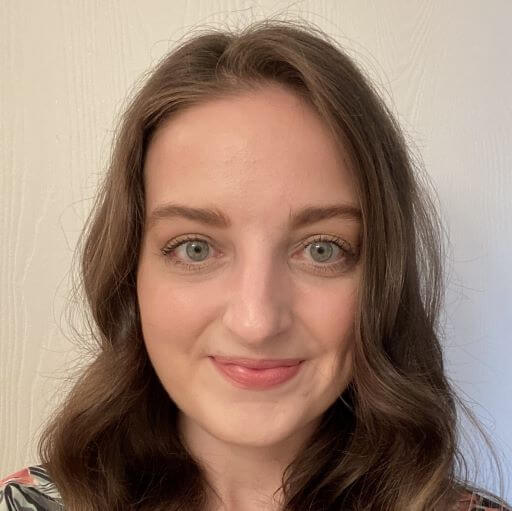 Emily Rodgers is a professional content writer and editor specializing in health and…
An estimated 90% of workers who began working remotely at the onset of the COVID-19 pandemic claim they want to continue working remotely to some degree, according to a Gallup poll. With more teams working remotely, organizations may find it challenging to implement and maintain a successful workplace wellness program.
This guide to virtual wellness ideas and activities for remote employees can help organizations find fun and creative ways for remote workers to stay engaged in a company wellness program. We offer some ideas for the top wellness activities you can do over Zoom, as well as some tips for increasing workplace wellness virtually.
Top Virtual Wellness Ideas and Activities
Remote work is easier in many ways—there's no commute, and there's usually better flexibility. However, working remotely also creates a host of new issues, including burnout and loneliness.
Managers can adjust their workplace wellness programs to help remote teams get the support they need to stay happy, healthy, and engaged. One way to do that is for companies to deliver virtual wellness activities that employees can join from anywhere.
Below are some of the best remote wellness activities for your team to do virtually:
1. Virtual yoga and stretching
Encourage remote employees to start their day with a calming yoga or stretching class conducted over Zoom. Under the guidance of a qualified yoga instructor, staff can relieve stress and anxiety and boost energy before getting to work.
2. Mental health workshops
Monthly mental health workshops can help remote employees learn techniques to better balance their work and personal lives. Have a mental health expert lead regular seminars that allow staff to engage in healthy discussions about mental well-being.
3. Book clubs
Book clubs are a way for remote employees to connect, build relationships, and learn. Reading is also a healthy hobby for people to have outside of work. Organize a monthly book club, covering a range of genres from classic literature to personal development to insightful biographies.
4. Cooking classes
Give your employees the tools they need to take charge of their eating habits. Cooking classes instructed by professional chefs teach employees how to prepare delicious and healthy homemade meals or snacks for work. Chefs can even offer tips on how to save time and money when cooking at home.
5. Digital office cookbook
Make healthy eating fun and social with a collaborative office cookbook. With tools like Trello or Notion, your team can build a robust recipe book remotely. Coworkers can inspire each other by giving feedback on which recipes they've tried and how their dishes turned out.
6. Virtual fitness classes
Digital group workouts are one way to ignite exercise motivation within a remote team. Staff can book their workout class times and join each other for a fun and challenging sweat session.
7. Stress-management training
Remote teams can face unique kinds of stressors. With stress-management training, employees learn techniques that help them better handle stress in both work and life.
8. Social events
Virtual happy hours and after-work social events help remote teams stay connected and build better bonds. Consider hosting a weekly or monthly gathering over Zoom where you can play games, share some laughs, and blow off steam.
9. Group life coaching
Improve employee well-being and build an effective team with group life coaching sessions for remote employees. Group life coaching is a collaborative way for teams to set personal and professional goals. For individuals, life coaching increases self-awareness, as well as everyday skills like planning and communication.
10. Health and wellness education
Help your team optimize their daily well-being with virtual health and wellness events. Each month, bring in a new expert who can share tips and strategies on how remote employees can care for their personal well-being and discover new ways to take charge of their health.
Wellness Challenges for Remote Workers
Wellness challenges are a way to unite your remote team over a common goal of developing healthier habits. After a month of friendly competition, reward the challenge winner with a prize or award for their commitment to personal health.
Below are some of the top virtual wellness challenge ideas to try with remote teams:
1. Water-drinking challenge
Staying hydrated is one way to optimize vitality, but it also helps improve focus and concentration levels. Challenge your team to record their daily water consumption for one month and encourage them to share their results over the company Slack channel.
2. Desk-cleaning challenge
Encourage employees to maintain an organized remote workspace with a desk-cleaning challenge. At the end of each workweek, have employees submit photos of their tidied workspace. You can even extend the clean workspace challenge to employees' digital desks, having them maintain organized computer and cloud files.
3. Daily walking challenge
Working remotely typically means employees are less active, often sitting for most of the day. A walking or step challenge can motivate remote teams to stay active and counteract the harmful effects of sedentary desk work.
4. Mid-day meditation challenge
Working remotely often causes employees to put in longer hours and take fewer breaks. Research shows that a mid-day meditation challenge may help workers become better at stress management and improve their productivity.
Tips for Increasing Engagement in Virtual Wellness
One of the biggest drawbacks of remote work is the negative impact it can have on company culture, including engagement in workplace initiatives like wellness programs. By delivering wellness programs in the virtual environment, companies may benefit from improved team cohesiveness.
Below are a few tips on how to increase employee engagement through virtual health and wellness activities:
Create a digital wellness binder of health resources employees can access whenever they want to know about upcoming activities or other wellness program information
Engage with employees one-on-one to discover the most relevant wellness activities for your team
Promote social well-being by providing communication tools or setting up a wellness buddy system
Online Wellness Programs for Remote Teams
Improve collaboration and engagement among remote employees with virtual wellness activities and challenges. With the right technology, tools, and creative inspiration, you can put together valuable and effective online wellness activities so your whole team can develop healthy habits no matter where they work.
Workplace wellness programs are a proven way to optimize worker health and productivity, and these benefits can extend to remote teams as well. Wellics offers teams an interconnected and streamlined way to implement a workplace wellness program, even while working remotely. View your entire workforce's performance in key wellness metrics, like fitness, nutrition, sleep, and more. Use the rewards capabilities to keep remote teams engaged in wellness challenges and initiatives.
Discover the benefits of our comprehensive workplace wellness software designed to optimize employee health, leading to stronger team engagement.

Originally published March 28, 2022 - 10:00 AM, updated November 21, 2023
Sources