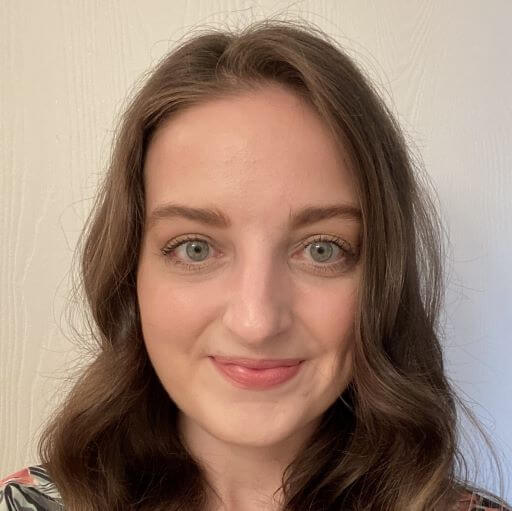 Emily Rodgers is a professional content writer and editor specializing in health and…
Having high levels of mental wellness in the workplace is essential to a happy, healthy, and productive team. However, an estimated one in five U.S. adults lives with a mental health concern, whether it's depression, anxiety, or some other clinical condition. Further, an estimated 83% of U.S. workers report suffering from work-related stress.
By addressing mental health in the workplace, organizations can help curb harmful levels of stress and create a positive and supportive work environment. With the right employee wellness program and mental wellness activities in the workplace, employers can help reduce the effects of stress and boost mental health among workers.
About Mental Health in the Workplace
Mental health is a fundamental dimension of wellness crucial to human flourishing. Unfortunately, job stress and a lack of support in the workplace can negatively impact mental health.
Some of the factors that contribute to poor workplace mental health include:
Inadequate health and safety training

Poor management and communication habits

Long working hours and few breaks

Unclear job duties and limited control over one's job role
The above factors contribute to poor negative health in the workplace, compounding the effects of stress on employees. High-stress work environments can either cause or exacerbate employee mental health concerns, leading to exhaustion, burnout, and other serious impacts.
According to the CDC, poor mental well-being at work can affect employees by:
Lowering job performance

Reducing engagement and morale

Impacting teamwork and communication with co-workers

Increasing risks of illness and disability
Workplaces that strive to support and improve employee mental well-being may find they have a more cohesive, creative team, resulting in lower turnover and higher employee retention.
Top

Mental Wellness Activities at Work

There are many known ways to engage employees, including through various wellness activities for mental health that are both mood-boosting and stress-reducing. With a mix of mental wellness activities for groups and individuals, you can offer your team multiple effective ways of managing stress and increasing positive engagement at work.

Below are 13 ideas for mental health activities at work:

1. Mindfulness breaks: Encourage employees to schedule short mindfulness breaks throughout the day, in addition to standard lunch breaks. During mindfulness breaks, employees can practice guided meditation, relaxation exercises, or breathing techniques.

2. Birthday vacation days: Mental wellness is about balancing work and personal life. Allowing paid time off for employees on their birthdays can help your people spend more time with friends and family.

3. Stress reduction workshops: Stress management is a critical skill for workers to have today. Hire a mental health practitioner to facilitate a stress-reduction seminar that teaches employees how to stay in control of their stress levels.

4. Mental health tips bulletin: Sending out a regular bulletin is one of the top mental health awareness activities at work. Offer your team information, resources, and tips on how to manage and optimize mental health, including providing advice from trained experts.

5. Outdoor workspaces: Create dedicated outdoor workspaces that employees can use for creative or collaborative work. A change of setting, along with fresh air, can help ignite new inspiration.

6. Office yoga day: If you're looking for wellness group activities for mental health, consider hosting an office yoga day. Yoga has known benefits for mental well-being by combining mindfulness and physical activity into one stress-reducing practice.

7. Gratitude challenge: Gratitude is an instant mood-booster and can help create a better team atmosphere. Start a 30-day office gratitude challenge. Encourage employees to share what they're grateful for or to send thank you notes to colleagues, customers, and vendors.

8. Resilience training: Developing mental resilience is one effective way to cope with stress. Hosting a resilience training workshop can help empower employees to better handle workplace challenges.

9. Mobile massage day: What better way to release mental tension than with a relaxing massage? Hire a mobile massage therapist to visit the office and provide employee massages. Or make it part of your organization's mental wellness incentives and rewards program.

10. Bring your pet to work day: Boost workplace morale with "Bring Your Pet to Work Day." Remember to keep plenty of water and treats on hand.

11. Office field trip: Employees love to get out of the office every once in a while. Arrange for a work-related office field trip to visit a customer or attend a conference or industry event.

12. Wellness items giveaway contest: Run a 30-day office challenge and reward the winners with mental wellness prizes. Whether it's a subscription to a mediation app or a day at the spa, give your employees the gift of mental relaxation.

13. Random acts of kindness: Performing acts of kindness has an immediate effect on stress and anxiety by boosting mood and creating positivity. Celebrate ongoing random acts of kindness at work by posting about them in a staff newsletter or sharing acts of kindness in meetings.
FAQS on

Mental Wellness Activities for Employees

As an employer, manager, or organizational leader, you may be wondering what you can do to improve workplace mental well-being and how to get started. Below are some answers to the top frequently asked questions on mental wellness at work.
1. Why Do We Need Mental Health Awareness in the Workplace?
Workplaces are believed to play an essential role in helping to curb low mental health rates among workers. Given how much time people spend at work, it's vital that the workplace be a space that contributes to positive mental well-being.
With structures and support networks already in place, many mental health experts view the workplace as the optimal setting for building a culture of mental wellness.
2. What Helps to Improve Employees' Mental Health?
Support, education, incentives, and various other tools help boost employee mental well-being. Employers can encourage workers to take charge of their mental health by providing assessments and evaluations, offering ongoing mental wellness activities and programs, and incentivizing team members to participate in mental well-being action steps.
Having health insurance plans that cover counseling, lifestyle coaching, and other self-management programs can also contribute to better overall mental well-being in the workplace.
3. How Do I Create a Mental Health Program?
Creating a mental health program at work can be challenging and should be guided by trained professionals. In addition to ensuring high-quality, evidence-based mental health guidance, employers should also implement programs that are measurable and track progress to ensure optimal results.
Many of the top corporate wellness platforms include workplace mental well-being as one of the core wellness dimensions of their program.
Employee Wellness Programs for Workplace Mental Health
Invest in workplace mental well-being with a corporate wellness platform. Employee wellness platforms provide a seamless way for HR managers and organizational leaders to educate, inspire, motivate, and reward employees on their journey toward improved personal well-being.
With the Wellics wellness platform, you can provide your team with proven tools and resources to help them reduce stress, boost mood, increase focus, and experience better overall mental health. Wellics offers users a modular, four-part guided focus, with mental health as one of the essential aspects of the education offered through the Wellics platform. Employees receive expert-led videos, educating them on top ways to achieve better mental well-being, including through mindfulness meditation. Track your employees' progress and discover how mental wellness exercises can lead to improvements in custom metrics, like productivity, engagement, retention, and more.
Learn more about the benefits of the Wellics employee wellness platform for mental well-being at work.

Originally published August 31, 2022 - 8:28 AM, updated November 21, 2023
Sources