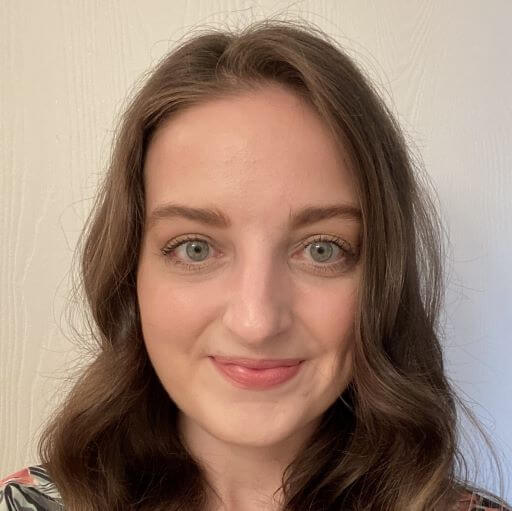 Emily Rodgers is a professional content writer and editor specializing in health and…
Basic employee health benefits are no longer enough for employers to stay competitive in attracting and retaining workers. Providing total employee health solutions includes benefits, rewards, and support in adopting and maintaining healthy lifestyle habits, which is what makes corporate wellness programs so effective.
But employers today have several top corporate wellness platforms to choose from, depending on their needs. If your organization is looking to partner with a new employee wellness platform and you've narrowed your search to Vitality vs. Wellics, this buyer's guide will help you compare the two options and choose the vendor that's best for you.
Disclaimer: The information below is accurate as of July 19th, 2022.
Wellics Platform Overview
Wellics is a corporate wellness platform that emphasizes the importance of healthy behavior change informed by scientific data collection and analysis.
Compared to Vitality, which relies primarily on rewards and recognition to motivate employees to make health improvements, Wellics provides insight into multi-dimensional health monitoring to show employees how their behavior directly leads to tangible improvements. The combination of education and insight inspires and motivates employees to adopt healthier habits.
The Wellness Index—an individual wellness score from 0 to 100—allows employees to measure how their health fluctuates depending on their habits. Rewards and incentives support behavior change in cooperation with data-informed monitoring.
→ Explore the Wellics Platform
Vitality Platform Overview
While Wellics positions itself as a science-based motivational platform, Vitality primarily considers itself a rewards platform. Rewards, recognition, and incentivization are the driving factors behind employee health improvements on the Vitality platform.
Employees participate in wellness activities, such as fitness challenges, and earn Vitality Points for every activity they complete. As employees earn more Vitality Points, they achieve a higher Vitality Status, which further motivates employees to participate in more activities.
Employees can convert their Vitality Points into Vitality Bucks, which can be spent at any of Vitality's partner retailers. This reward structure intends to offer employees instant gratification for their efforts while cultivating long-term health behaviors.
Wellics vs. Vitality Deployment
When deciding on a wellness platform, it's important to consider how employees and administrators will access the software.
Both Wellics and Vitality offer employees and administrators a secured web-based login. In addition to admin and employee portals, users can also access either vendor's platform through a mobile app, developed for both iOS and Android. The same features can be accessed on either type of deployment—web or mobile.
Vitality's employee-facing program is called Vitality One, while Vitality Elevate is the employer platform.
Wellics vs. Vitality Main Features
When choosing between two providers, it's important to familiarize yourself with the suite of features each vendor offers and how their offerings compare. Here's how Vitality and Wellics compare when it comes to the top features buyers are looking for:
Fitness device integrations: One critical feature of employee wellness software is the ability to use data from wearable devices to monitor physical activity and other parameters. Both Wellics and Vitality integrate with the top fitness trackers and wearable devices, including Fitbit, Garmin, Apple, and more.
Multi-dimensional health monitoring: Boosting physical activity is one of the main goals of employee wellness platforms, but there are other dimensions of well-being that contribute to employee health. In addition to tracking exercise, both Wellics and Vitality support employees with nutrition, sleep, and mental health guidance. Wellics can also monitor additional wellness parameters such as the work environment with the use of custom metrics.
Rewards and incentives: For employee wellness apps to be effective and retain enrollment, there needs to be an incentive plan. Both Wellics and Vitality offer rewards to reinforce positive behavior change and encourage consistency. With Vitality, employees earn wheel spins to collect points or win gift cards. With Wellics rewards, recognition is also earned through a leaderboard of top wellness achievers.
Expert-guided wellness programs: Expert-developed wellness programs are critical to the credibility of the platform. Both Wellics and Vitality offer guided programs, with Wellics' modules being instructed by fitness, nutrition, mental health, and sleep experts. Vitality is less clear on the types of experts that guide its programs, though the company does state that its wellness programs are "validated."
Employee health monitoring: Having insight into an employee's health status is essential to building and maintaining motivation. Both Wellics and Vitality have proprietary approaches to monitoring employee health. Wellics offers the Wellness Index based on multi-factorial wellness data and Vitality offers the Health Status based on the employee's clinical age as determined by a health risk assessment. With both Wellics and Vitality, both the employee and the admins have access to unique employee health data.
→ See all features of the Wellics Platform
Wellics vs. Vitality Customer Success
Below are how Wellics and Vitality compare in the areas of customer support and privacy policies:
Support: Ongoing support is a core offering of the Wellics platform, with all customers receiving standard weekday support. Unlimited plan customers receive 24/7 priority support, live chat support, and a dedicated customer success team. It's unclear what level of support is available through the Vitality platform.
Training: As customers adopt a new wellness platform, they rely on training and consultation to help them maximize their ROI from the program. Wellics offers Unlimited plan customers ongoing coaching, consulting, and training, and makes training an available add-on for customers on the Starter and Professional plans. Whether or not Vitality offers ongoing training is unknown.
Data privacy: Customers need assurances that their employee and company data will be kept confidential. Both Wellics and Vitality adhere to strict data privacy policies informed by local regulations, including General Data Protection Regulation (GDPR) for UK customers.
Choosing Between Wellics vs. Vitality Corporate Wellness Platform
Wellics and Vitality are both top choices when it comes to corporate wellness platforms in the UK market. They both offer comparable sets of features, including device integrations, expert-led health programs, and rewards capabilities.
While both platforms emphasize the importance of monitoring behavior in encouraging improvements in well-being, the two platforms take different approaches. Vitality has a large retail partner network, offering extensive rewards for participation and achievements. Wellics invests in data science and creates a compelling inspirational platform that helps employees gain better insight into their personal habits, cultivating both intrinsic and extrinsic motivation.
Your organization's choice may be ultimately determined by value and fit, including whether you find either the Vitality or Wellics approach to be more suitable to your organization's goals. Explore the full capabilities of the Wellics wellness platform today and discover how Wellics works for you.
Originally published July 25, 2022 - 7:15 AM, updated November 21, 2023
Disclaimer: The author (see bio below) has independently researched and reviewed the wellness vendors on this blog post and has no exclusive affiliation with Wellics.
Sources