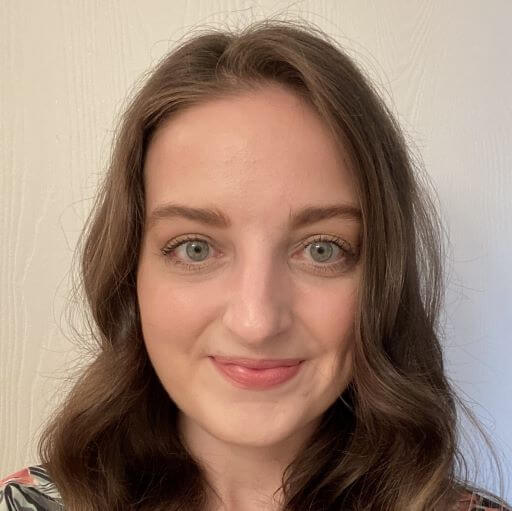 Emily Rodgers is a professional content writer and editor specializing in health and…
When it comes to choosing an employee wellness platform, buyers have several choices. If you're considering whether Virgin Pulse is right for your organization's wellness program, you may have some questions about the platform's features and functionality as well as the pricing and customer support expectations.
Use our buyer's guide to review the pros and cons of the Virgin Pulse wellness platform so you can make an informed purchasing decision.
Disclaimer: The information below is accurate as of August 30th, 2022.
Virgin Pulse Platform Deployment
Virgin Pulse users can access the platform through a web-based login on their desktop or through the mobile app for iOS and Android. According to some Virgin Pulse reviews, the functionality of the platform differs between the website and the app, with some features being easier to use on a web browser than on the app.
Virgin Pulse Top Features
Virgin Pulse offers a few key features that are essential to all wellness programs. Backend features consist of robust data collection, analytics, and reporting tools, while user-facing features include device integrations and an engaging points and rewards system.
Below is an overview of these top Virgin Pulse platform features:
Data analytics and reporting:

Virgin Pulse tracks and evaluates employee health metrics, providing organizations with detailed insight into the health of their workforce. Program admins receive ongoing reports that show real-time results based on key employee wellness ROI metrics.

Health risk assessment:

The

Virgin Pulse health risk assessment identifies costly health conditions and risks in employees. Each employee receives a personalized health and wellness action plan to help prevent or reverse specific health risks.

Device and app integrations:

With several

Virgin Pulse fitness tracker

integrations, employees can easily adopt the platform using their existing wearable. Compatible Virgin Pulse devices include Garmin, Fitbit, Apple Watch, and more.

Employee rewards:

Virgin Pulse rewards

are a central part of the logic behind the platform. Employees complete certain fitness or wellness milestones and bank

Virgin Pulse points to use toward various employee wellness incentives.
Virgin Pulse Customer Success
Currently, there is limited publicly available information regarding what kind of support customers can expect from Virgin Pulse customer service. It's unclear whether customers can access customer service via phone, chat, or email and whether or not support is included in a membership.
The company currently offers a robust library of Virgin Pulse support articles under its Resource Center.
→ Learn more about Wellics support
Virgin Pulse Pricing and Subscription
Virgin Pulse does not publish transparent pricing, so the exact pricing model is unknown. Though we don't know the pricing, we do know the platform offers three progressive tiers of solutions:
Turnkey program

— A pre-built four-month health and wellness event to kickstart an employee wellness program.

Turnkey solution

— A year-long employee health and wellness program that supports employees in making lasting changes to their wellness-related behaviors.

Configurable solution

— A full-scale solution that's customizable and suitable for large organizations looking to integrate or expand existing rewards and benefits programs.
It's unknown whether the platform requires a minimum number of enrolled users. The industry standard for enterprise-level solutions is a 500-user minimum.
Earning Virgin Pulse Rewards
Employees enrolled in their employer's Virgin Pulse membership have the opportunity to earn rewards known as Virgin Pulse points. Earning points is the main goal behind the Virgin Pulse platform as it's the key motivational system that drives employees to adopt and maintain healthy behaviors.
Below is a breakdown of how the Virgin Pulse rewards program works for employees using the platform:
All Virgin Pulse program members are eligible to earn points

Points are awarded based on the type of activity recorded, such as the number of steps walked or the amount of time spent exercising

Depending on the type of Virgin Pulse program your organization is enrolled in, employees can convert their points to PulseCash, which can be redeemed for gift certificates and other incentives

Virgin Pulse users can shop through a vast retail partner ecosystem for the types of items they want to purchase with their PulseCash
→ Top Wellness Program Incentive Ideas for Your Employees
Virgin Pulse Platform Reviews: Top Pros and Cons
Virgin Pulse is a popular corporate wellness platform that has amassed hundreds of online reviews from users sharing their experience of being enrolled in the platform.
Based on available online reviews, these are some of the top reported pros of the Virgin Pulse wellness platform:
Data analytics

— Decision-makers and program admins report being happy with the platform's ability to thoroughly analyze data and provide detailed reports.

Return on investment

— Buyers say that the platform has earned them an ROI in employee engagement and performance.

Device integrations and compatibility

— Users say that the number of device integrations makes the platform user-friendly, engaging, and easy to use.
Similar reviews show there are some consistently reported cons of the Virgin Pulse platform, including:
Synching glitches

— Users frequently report that the app often takes a long time to sync with devices or it doesn't synch at all, leading users to lose out on earning valuable points.

Different mobile vs. desktop features

— A few users have said that the app and desktop versions are different and that having to log into the desktop version to access certain features is inconvenient.

Data privacy and excessive notification

— Some users complain about data intrusiveness and asking for too much personal information while also receiving too many notifications.
Virgin Pulse vs. Wellable
Virgin Pulse and Wellable have many similarities, including using personal health assessments to identify employee health risks and formulate unique wellness plans. They both offer ongoing incentive systems to motivate and reward employees and to encourage lasting habits.
How the two platforms differ is in their approach to providing wellness activities. Wellable curates and publishes a comprehensive library of challenges. Virgin Pulse partners with existing providers of health and wellness programs that users can access through integrated accounts.
Virgin Pulse vs. Wellics
Virgin Pulse and Wellics are corporate wellness platforms that each offers enterprise-level solutions. Both platforms collect and analyze user activity in order to produce actionable insights into how employees are improving in their wellness journeys.
The platforms differ in how they approach providing wellness activities. Virgin Pulse focuses heavily on fitness tracking and activities. Wellics guides users through a four-part module series that offers well-rounded wellness support in four key areas — sleep, mental well-being, physical activity, and nutrition.
→ Explore the Wellics Platform
Choosing Your Corporate Wellness Platform
Is Virgin Pulse the right wellness platform for your organization? When deciding on the platform to go with, always keep in mind key considerations, such as budget, scalability, flexibility, functionality, and customer support.
If you're thinking about investing in or switching to an upgraded corporate wellness solution, consider the benefits of the Wellics employee wellness platform. Wellics has designed an intuitive and accessible workplace wellness solution that's built for busy management teams and swamped employees who need a simple and effective way to improve lifestyle wellness habits and optimize key business metrics.
Discover everything you need to know about choosing a corporate wellness platform by downloading our free Employee Wellness Program Guide. Or help your organization make an informed buying decision by reading our Buyer's Guide to the Top Corporate Wellness Platforms 2022.


Originally published September 12, 2022 - 9:14 AM, updated November 21, 2023
Disclaimer: The author (see bio below) has independently researched and reviewed the wellness vendors on this blog post and has no exclusive affiliation with Wellics.
Sources